Introduction
The Salesforce Health Cloud has revolutionized the way that providers build meaningful relationships with their patients. By unlocking the data from legacy systems of record and EHRs, it gives healthcare professionals the tools they need to collaborate more efficiently, understand patients more deeply, and build 1-to-1 relationships across entire care journeys.
Features: 
Prioritize tasks with the level of importance and due date, so you can focus more energy on the most important items and delivering proactive care.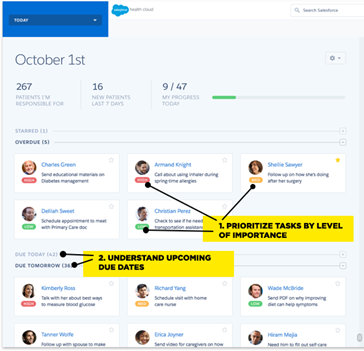 Keep up to date regarding all the key events happening across your patient population with a single collaboration feed for your staff.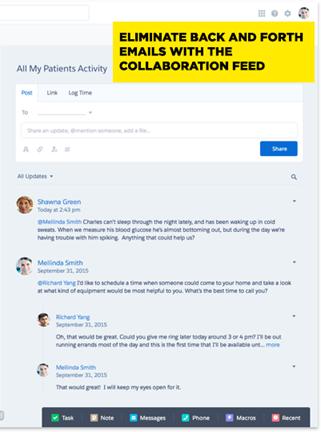 Using segmentation, you can easily locate a specific set of patients across your entire database for improved patient communication and staff productivity.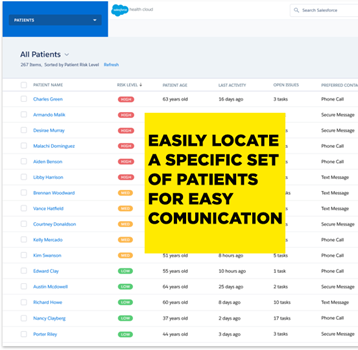 Send private text messages to your patients through the dashboard, available on any mobile device.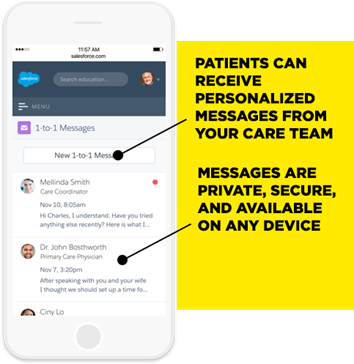 Having A Complete Patient View
The Salesforce Heath Cloud allows you to quickly access patient profiles, care team networks, care plans, and health timelines. 
You'll also enjoy the added benefits of having a full history of each patient, including clinical data and patient interactions.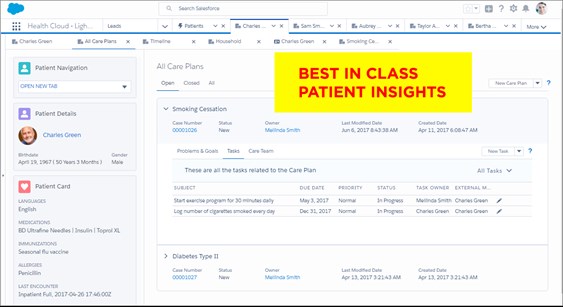 Our solutions
Since 2007, our team at Six Consulting has built high-level Salesforce Cloud solutions for our clients in the healthcare industry. We're keenly aware of the challenges faced everyday in healthcare, and we're passionate about helping to improve productivity and reduce wasted time and resources on antiquated manual processes that are no longer necessary in today's marketplace. 
We are interested in learning more about you, and ready to discuss your next project! 
In a nutshell
Client:

Healthcare Organization

Project:

Patient 360 view

Duration:

8 months
#1
CRM for patient relationships in Healthcare
"With the Patient 360 view, the careworker as well as the patient have more information over the health records and can make an informed choice."
Sharon
Sr Salesforce Architect
Six Consulting