Introduction
The Salesforce Health Cloud has revolutionized the way that providers build meaningful relationships with their patients. By unlocking the data from legacy systems of record and EHRs, it gives healthcare professionals the tools they need to collaborate more efficiently, understand patients more deeply, and build 1-to-1 relationships across entire care journeys.

Features: 

1. Prioritize tasks with the level of importance and due date, so you can focus more energy on the most important items and delivering proactive care.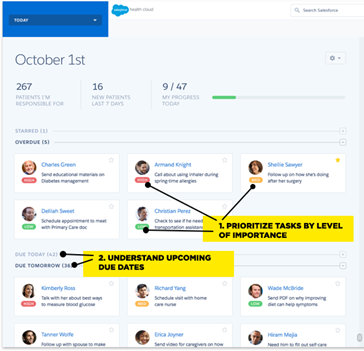 2. Keep up to date regarding all the key events happening across your patient population with a single collaboration feed for your staff.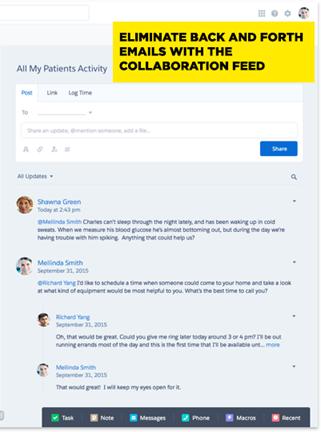 3. Using segmentation, you can easily locate a specific set of patients across your entire database for improved patient communication and staff productivity.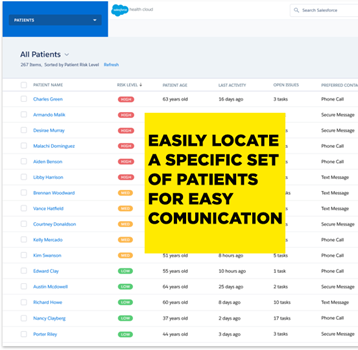 4. Send private text messages to your patients through the dashboard, available on any mobile device.