We're all familiar with Artificial Intelligence as it becomes an intrinsic part of our daily lives. AI aims to make "machines think like humans." Quite a few of these features, based on basic Machine Learning and AI algorithms already enhance our daily interactions on our devices. (i.e. Siri on Apple devices).
This revolution has taken over sales lifecycles as well with dramatic improvements. Einstein, artificial intelligence (AI) built into the core of the Salesforce Platform, delivers advanced AI capabilities to sales, service, and marketing. The ability to enable users who are unfamiliar with code to build AI-powered apps that get smarter with every interaction makes it quite valuable. It's already one of the most widely used features in Salesforce with more than a billion searches a month. And analysis showing an up to 50% productivity lift.
Here are some common use cases where Einstein's capabilities shine through.
Einstein at work
Sales Cloud
Einstein's algorithms guide sales reps find the best leads and opportunities so they can focus their skills on closing the right deals. They can always also get important business developments related to their accounts keeping them connected.
With time freed from routine paperwork, the sales team has more time to focus on the prospects and create new opportunities. Einstein sends automatic reminder tasks (recommended Follow-Ups) to the users so they can follow up with customers who haven't responded to emails.
Users have reported higher productivity thanks to these intuitive automation tools.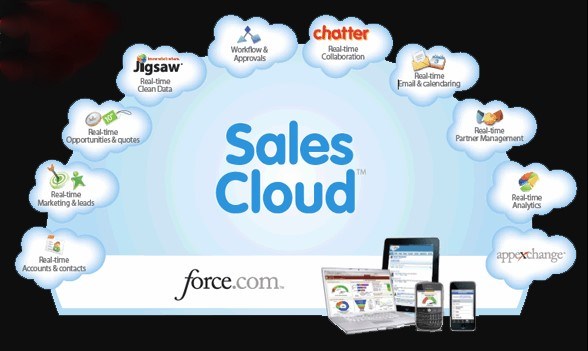 Service Cloud
Customer service can benefit from predictive programs that can improve customer satisfaction by reducing time needed to successfully close a case.
Service Cloud Einstein contact centers can automatically unlock deep customer insights with AI-powered omni-channel insights and analytics to increase agent productivity and customer satisfaction.
With these tools, it's easier for the support team to route, escalate and prioritize work by predicting the time needed to resolve an issue.
Einstein also suggests case classification based on user histories and trends resulting in easier resolution. In addition, relevant information required to resolve cases, such as knowledge articles or videos, are automatically surfaced, saving agents valuable time and creating improved customer experiences.