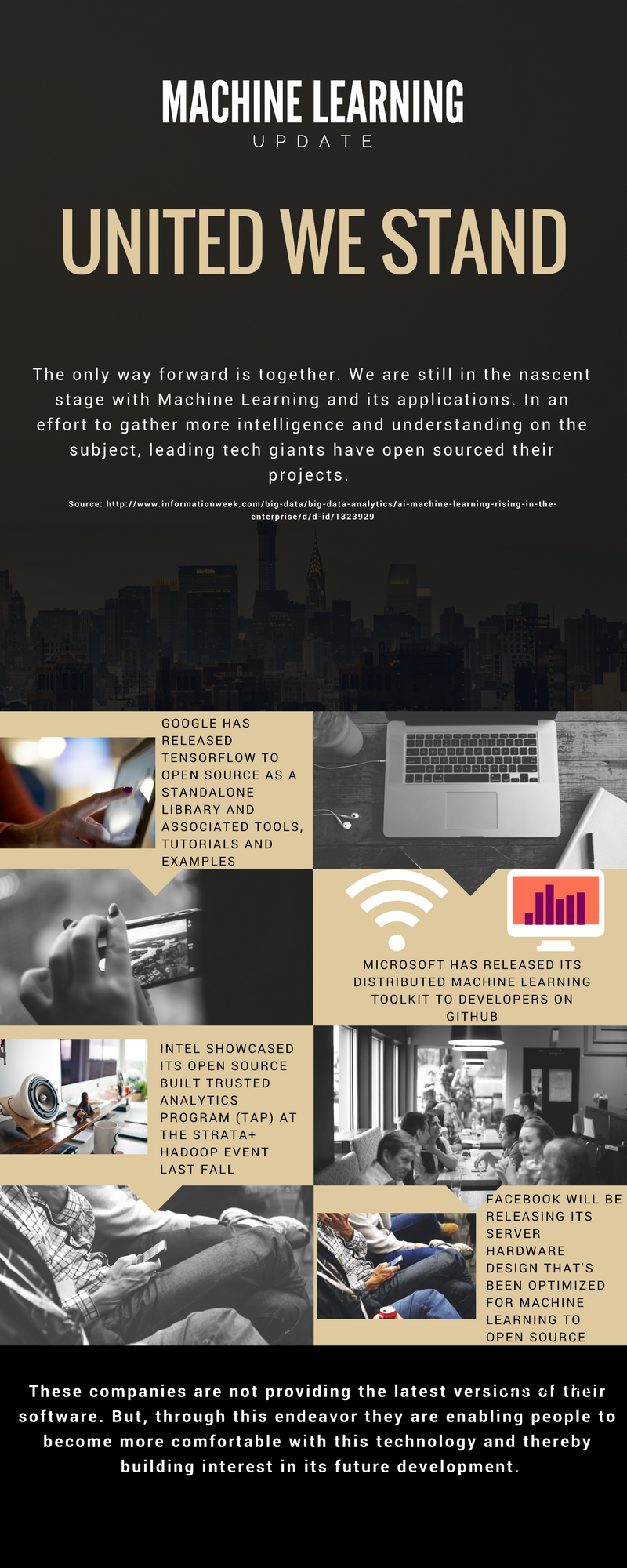 With AI and Machine learning now moving out of the realm of science fiction into reality, it's time for enterprises to recognize the potential in Machine learning.
It's estimated that the more than 50% of big enterprises are conducting their own experiments in AI.
With an increase in the number of connected devices and the growing size of the internet of things, the amount of data generated is growing with leaps and bounds.
According to Cisco's Visual Networking Index initiative, the Internet is now in the "zettabyte era." A zettabyte equals 1 sextillion bytes, or 1,000 exabytes. By the end of 2016, global Internet traffic will reach 1.1 zettabytes per year, according to Cisco, and by 2019, global traffic is expected to hit 2 zettabytes per year. 

United we stand- working together
The only way in which we can deal with the data and gather vital information from it is through the use of Machine learning. Since we are still in the learning phase with this new technology, most tech giants have open sourced their projects to gather acceptance and understanding.
Machine Learning is here to stay