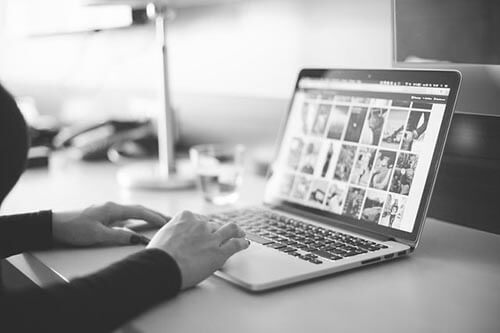 Computers and AI have become an integral part of our daily lives. The way we have been interacting with them has also undergone a sea change over the decades. Everything from our cars, homes, streets have turned into a personal user interface that is geared towards giving everyone a connected yet personalized experience. This evolution from the stone age to the industrial revolution and from there to the introduction of software is outlined in this graphic.
The challenge for UI designers was to find a medium of interaction that would be easy for everyone to adapt to and learn. Human beings have always relied on the sense of touch to investigate and analyze the world around them. This urge to explore and the instinct to be curious about the world around them led to designs that allowed for one-on-one interaction.
The 1980s and the arrival of Graphical User Interface (GUI)
Steve Jobs gifted the world with the graphical user interface (GUI) and mouse and revolutionized the way we thought about computers and technology forever. In fact, Apple had sold 1 million Macintoshes by 1988. And other giants IBM and Compaq soon followed in their footsteps with their own mouse enabled technology. The 80s was also the age of skeuomorphism that tried to represent three-dimensional images in a two-dimensional world. 
Touchscreen technology in the 1990s
The 1990s were a move towards reducing the size of computers from the bulky desktops to portable laptops. This decade also brought in an interesting wave in the shape of the stylus and touchscreen technology. Experimentation with voice technology interaction also started to build steam. It also led to a flat design with clean, simple lines, understated graphics, and geometric layers. Tactile features were given importance to engage the users and give them a rewarding experience.
"With the increasing use of IoT (Internet of Things), Virtual Reality (VR) and Augmented Reality (AR) in our technology, the future is poised to bring in a new wave of user interface design and experience"
Parth Patel
CEO
Six Consulting, Inc.
$95000
cost of HP 3000 in 1972
$101.7 billion
2017 Global laptop sales